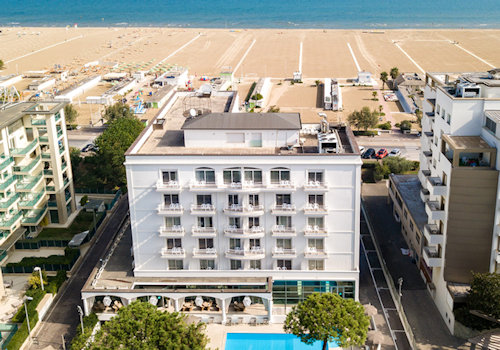 The 40th CDO Convention will be held in Rimini on the 8-11 Dicember 2022.
(https://www.hotelcontinentalrimini.it/).
REGISTRATIONS TO THE CONVENTION IN PRESENCE ARE CLOSED
Teach some models at the Convention


If you want to hold a workshop during the Convention fill one online form for each model, with photos and descriptions.
Registrations will end on 7 november.
The official Convention flyer!
Download the 2022 convention flyer [pdf]
Become a CDO member!
Yearly CDO subscription costs 25 euros (digital - worldwide) or 40 euros (paper - Italy)
The registration or renewal made by 1 November 2022 will be valid for 2022 and allows you to download or receive all the magazines published in 2021 and be able to make purchases of paper and origami books in the CDO shop.
The registration or renewal made after 1 November 2022 will be valid for 2023.
Dates and deadlines to remember
Registration opens: 20 june 2022 - 12 pm
Registration closes: 7 November 2022 - 12pm
Send your diagrams for Convention proceedings!
If you like to share your models and wish to see your diagrams published on 40° Convegno CDO proceedings,
send them in pdf format within 30 september at:
if published you will receive a digital copy of the volume.
Guests
Oriol Esteve

Spain

Ynon Toledano

Israel
Alessandra Lamio

Italy
The programme
THURSDAY,
8 DECEMBER

15.00: attendant welcome and model display
19.00: convention opening
20.00: dinner
21.30: bookshop

FRIDAY,
9 DECEMBER

9.00: workshops
12.30: lunch
15.00: workshops
20.00: dinner
21.30: bookshop

SATURDAY,
10 DECEMBER

9.00: workshops
12.00: group picture
12.30: lunch
14.00: CDO members meeting and board election

16.00: workshops
17.30: bookshop
20.00: dinner
21.30: Prizes

SUNDAY,
11 DECEMBER

9.00: bookshop
9.30: workshops
12.00: lunch
12.00: convention closing
Convention in presence
To participate in person to the Convention it is necessary to complete registration A with the CDO, selecting between the options standard or "accompagnatore" (companion), and also registration B with the hotel, selecting between the boarding options or the packet "NON RESIDENTI" (Non resident).
Hotel bookings, payments and accommodation arrangements are not managed by the CDO and will be agreed exclusively with Hotel Continental.
Convention online su Zoom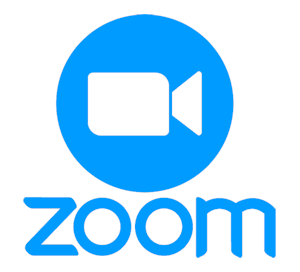 This year it will be possible to follow online through Zoom some of the workshops that will be held during the Convention. Specifications and contents will be communicated at a later stage. The registered participants will receive a pdf version of the book of the Convention.
Where is the Convention
How to arrive at the Convention in Rimini
If you arrive at Rimini airport Federico Fellini
Bus: from the aeroporto take bus number 9 or 9b operated by Start Romagna, reach Rimini railway station, take bus number 11 that will take you at Hotel Continental (bus stop number 13)
Taxi: call +39 0541 50020, the price for a one way ride is 20/25 €
Car rental: for those who prefer the convenience of the car during their stay, refer to the following link: www.riminiairport.com/en/autonoleggi
If you arrive at Bologna airport Guglielmo Marconi
Bus: there is the shuttlebus Rimini-Bologna service that can bee booked at www.shuttleriminibologna.it/en
Taxi: if you prefer the taxi service you can contact the hotel at +39 0541 391300 and we will book the service (indicative cost with our partnership 190 €)
Car rental: for those who prefer the convenience of the car during their stay, refer to the following link: car rental at Bologna Airport
If you arrive by train
Bus: take bus number 11 and hop off at bus stop number 13, in front of Hotel Continental (the service is available every day with a bus every 10/15 minute). The indicative cost of the ticket is 1.5€ and can be purchased at the kiosk in front of the railway station, in any tabacchi shop (you can recognise them by a white T on blue background) or on the bus. For further information please follow this link: www.startromagna.it/en
Taxi: in front of the railway station you will find the Taxi Rimini service, available 24h Travel time 5 minutes Indicative cost 10 € On foot: once out of the railway station, turn right on Viale Cesare Battisti that follows the tracks then take the underpass on your right. At the end of the avenue Viale principe Amedeo you will find the fountain Fontana dei Quattro Cavalli, turn right and continue straight on for 850 meters; you will find us on your left. Travel time: 20 minutes
If arriving by car
GPS: input Viale Amerigo Vespucci, 40 – 47921 Rimini as your destination
Traffic info: from every phone, mobile or landline, you can call Infoinviaggio at 892 525 in order to have real time information on traffic, routes, tolls, service are and more that can help you during your trip. News by the motorway company Autostrade per l'Italia are broadcasted on Radio Isoradio (frequency 103.3 MHz)
In the event of a car malfunction: for foreign drivers in possession of a foreign mobile line there is the freephone number 800 116 800.
Contacts and info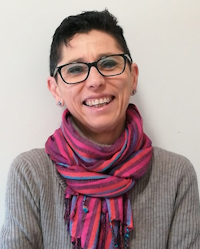 Donatella Ghisi
Iscrizioni Italia
+39 334 1129796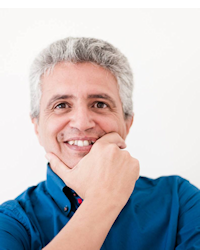 Antonio Coiana
Iscrizioni estero
+39 333 2231177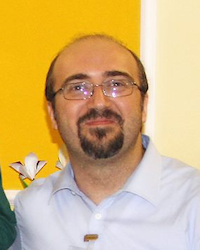 Francesco Mancini
Iscrizioni estero