italiano
32nd C.D.O. Convention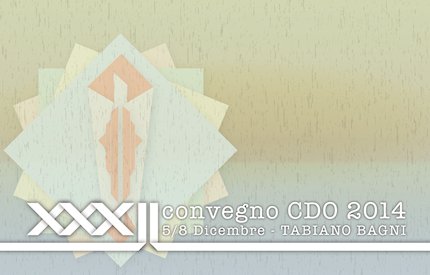 Grand Hotel Terme Astro - Tabiano Bagni (PR)
December 5-8, 2014


IMPORTANT!
On a shared file you can put or read information about the travel to Tabiano Bagni.
If you have subscribed the meeting you can write to Roberto to access to the file.

How to reach the convention place
We have verified the connections from Fidenza to Tabiano: There are only a few buses that go directly from Fidenza to Tabiano (from a square, 200 meters from the train station, exiting at left).
The other way is to go to Salsomaggiore by train, there is a light rail combining Fidenza to Salsomaggiore and trains leaves from the train station. Then there are buses from Salsomaggiore to Tabiano, which leave from the square of the train station of Salsomaggiore.

The approximate cost of the taxi is:
about 12 euro (night 16 euro): Salsomaggiore - Tabiano

about 20 euro (night 25 euro): Fidenza - Tabiano

about 50-60 euro: Parma - Tabiano
The hotel is disposable to arrange a shuttle service from Fidenza Train Station to the Hotel.
This service must be booked contacting directly the Hotel (++39 0524 565523) WITHIN December 1st, and it costs EUR 10 per person.
Timetables for the various connections are here: http://www.tep.pr.it/ and in particular:
Buses Fidenza - Tabiano - Fidenza:
http://storage.aicod.it/portale/teppr/file/034_035_Linea_2240_Tabiano_Castello-Fidenza.pdf
Light train Fidenza - Salsomaggiore Terme - Fidenza:
http://www.trenitalia.com/trenitalia21.html

Buses Salsomaggiore - Tabiano - Salsomaggiore:
http://storage.aicod.it/portale/teppr/file/026_031_Linea_2225_Salsomaggiore-Tabiano.pdf
Warning: there are some time slots, find out "orario in vigore dal 1/12 al 6/1 e dal 1/3 al 31/3"
Our special guests will be:
Ekaterina Lukasheva
from Russia
http://kusudama.me/
http://www.flickr.com/
https://www.youtube.
Ilan Garibi
from Israel
http://www.garibiorigami.com

Quentin Trollip
from Canada
http://www.flickr.com/
| | |
| --- | --- |
| registration opening | June 27, 2014, 12:00 CET |
| late subscription fee (15 euro) | november 15, 2014 |
| registration closing (NO EXCEPTIONS) | November 29, 2014, 23:59 CET |
Origami parade
After the success of the parade dedicated to Annette Hassenforder during the conference CDO 2011
we would like to propose for the next annual meeting a second origami parade dedicated to "famous couples" .

The parade will be able to join all members participating in the 2014 conference ; are accepted all categories of couples
known and famous , human, animal , cartoons , sci-fi , nature, cinema etc. ... provided that they are easily recognizable.

It is not necessary that the characters are fully reproduced, may be enough an accessory or body parts that identify them
or distinguish them unequivocally . We launch this proposal to stimulate your creativity and imagination
and to enrich the next conference, with the desire to spend a wonderful evening in the company of characters
recreated with the ancient art of origami.

In order to organize this event is essential to collect adhesions well in advance .
If you want to participate send an email no later than 31 March 2014 to Vanda Battaglia vandabattaglia@me.com .
Contact info:
Roberto Gretter

registration, folding tables

robertogretter@gmail.com
++39 (0)461 512330

Francesco Mancini

convention book models